You can always count on Mac Plumbing Heating & Air to address your plumbing, heating and cooling concerns.
At Mac Plumbing, Heating & Air, our mission is to get the job done right. We provide knowledgeable plumbing and heating and cooling service to our local Clarksville community.
Our experienced team uses state-of-the-art diagnostic equipment to install, maintain, and repair residential and commercial plumbing systems and residential HVAC systems. Our friendly and knowledgeable technicians arrive on time and ready to fix a variety of issues. From leaky pipes to water heater replacement and septic tank pumping, Mac does it all. Though we are primarily known as being local plumbing experts, we also offer heating and cooling services. For an a/c repair, new heat pump installation, or even a seasonal HVAC tune-up (recommended every spring and fall), rely on Mac's professionalism and expertise to get the job done.
We have worked hard to build our reputation as an honest and dependable company over the last 30+ years. Likewise, our Mac team prides themselves on delivering excellent customer service and timely services to Clarksville and Montgomery County, TN. Since 1991, we have served our local community well, and we are proud of our reputation, specifically our 4.9 Google Rating (with over 750 reviews). Our neighbors, friends, and those in our local community trust us to take care of their home's needs, because that's our mission.
Though we are a relatively small team, we strive for excellent customer service, clear communication, and timely service. Call us for your next plumbing or heating and cooling project. Licensed and accredited, we are proud to be locally owned and operated.
Quack, Quack, call Mac today at 931-552-5555 or reach out to us here!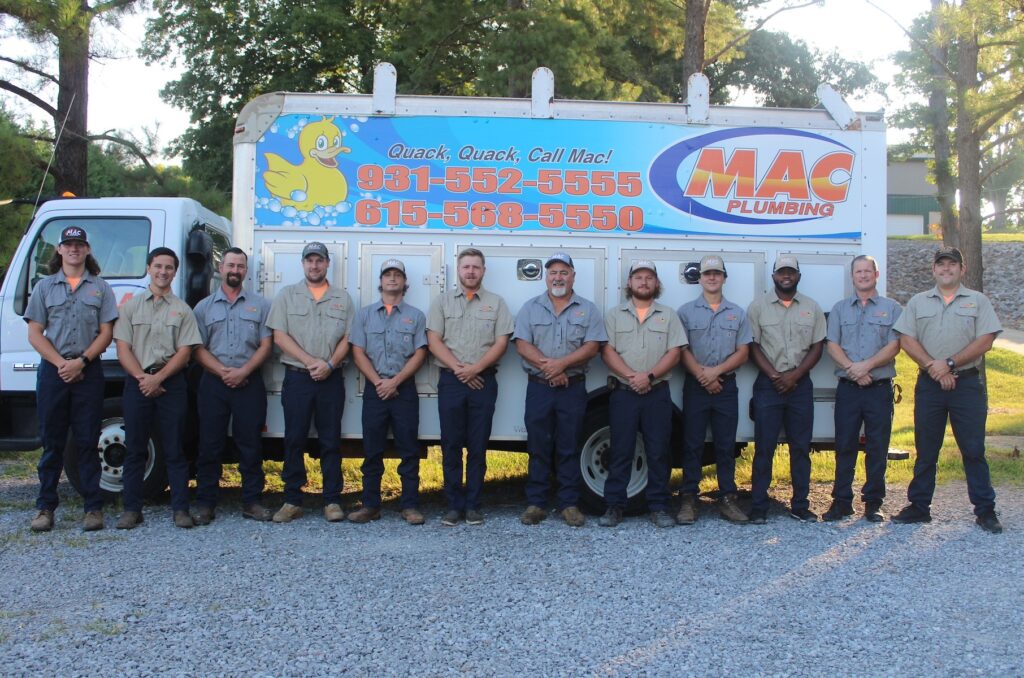 We are very proud of our hard working Mac Plumbing, Heating & Air family. We appreciate all they do for our local Clarksville community!