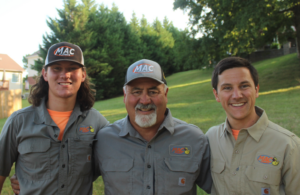 Mac Plumbing, Heating and Air is a full-service plumbing and heating and cooling company established in 1991. Our focus is residential plumbing repair, replacement and installation. We also provide new construction and commercial repair services, and residential heating and cooling services.  We enjoy being Clarksville plumbing experts and help keep our customer's water hot, your drains unclogged and your toilets functional. Quack! Quack! Call Mac for your next plumbing repair or improvement project.
Clarksville Plumbing Experts
Bruce McGaha started Mac Plumbing in 1991 after apprenticing under one of his friends. When he first started the company, Bruce and his wife, Mitzi, had only been married a year and were looking to better themselves and the community. Bruce worked at the fire department and Mitzi at the phone company. However, they knew Middle Tennessee could benefit from a locally-owned plumbing business.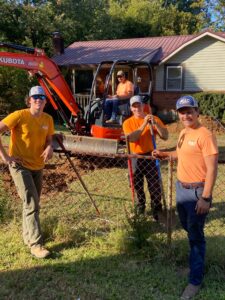 Bruce capitalized on the growing rate of homes being built in his hometown of Clarksville. He started plumbing new construction homes for many contractors and individuals. The company grew at a steady rate during the first 11 years. In 2002, Bruce left the the fire department to run Mac Plumbing full time.
In 2007 to 2009 when the housing bubble burst, Bruce did not want to make any cuts to his loyal staff. To avoid any cutbacks, they began offering home repair and new construction services. As a result, many of our technicians are familiar with both plumbing and new construction.
Family Owned & Operated
Today, we continue to expand our service area throughout Middle Tennessee with several of Bruce's sons in the family business as well. In 2022, the company expanded, adding residential heating and cooling to the list of the many services they provide.
The newly rebranded Mac Plumbing, Heating and Air is pleased to provide the area's best plumbing, heating and cooling services.
Learn more about Clarksville's local plumbing experts :