Drains & Drain Lines
Service & Repair
Mac Plumbing offers repair, replacement and cleaning of drains and drain lines, both residential and commercial. Drain lines carry non-potable water from your residence or business. Drain pipes can also wear out over time, leading to leaks, clogs and other issues deep in your plumbing system. Mac Plumbing keeps your drain lines clear and your mind at ease.
What We Do
Drain Cleaning
Drain Inspection
Drain Line Repair
Unclog Drains
New Installation
Mac Plumbing installs new drain lines or repipes existing lines. We replace these old lines with minimal inconvenience and without leaving your yard a muddy mess. Plus, new drain lines installation often puts a stop to a variety of other chronic plumbing issues, including drain clogs and leaks.

What We Do
Drain Line Installation
Drain Line Replacement
Drain Repipe
Whole-House Repipe
---
Drain Cleaning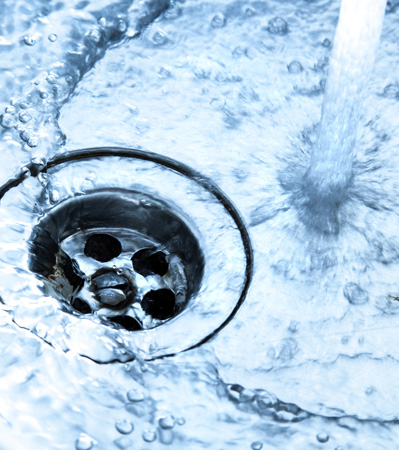 Service & Repair
Mac Plumbing can clean any drain – no matter the size – from your kitchen sink drain to your main line. We clean residential drains in your kitchen, bathroom or basement. When you turn on the faucet, wash the dishes or take a shower, and the water drains slowly or not at all, call the experts. Mac Plumbing can remove the clog or address underlying pipe damage leading to your pesky drain issues.

What We Do
Basement Drain Cleaning
Bathroom Drain Cleaning
Clearing Sewer Lines
Clearing Toilet Drains
Drain Jetting
Kitchen Drain Cleaning
Unclog Drains
Unstop Drains
---
Drain Jetting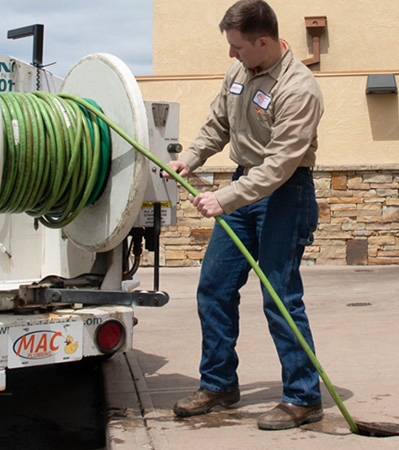 Service & Repair
Mac Plumbing cleans large diameter lines with our commercial-grade jetter. Drain jetting uses a high pressure hose to clear drains and can be used as part of regular maintenance or as a highly-effective mechanism to clear drain blockages. Need to clear away troublesome fat, oil and grease? Drain jetting will blast away this pipe sludge in no time. Plus, Mac Plumbing technicians bring the skills and equipment to complete this process safely and effectively.
What We Do
Commercial Drain Jetting
Drain Cleaning
Drain Clearing
High Pressure Water Jetting
Hydro Jetting
Unclog Drains